Our extensive range of Farm Machinery Sheds offer quality, functionality and value for money. All Tilmac machinery Sheds are fully customisable with the option to choose from fully fabricated or C purlin frame shed.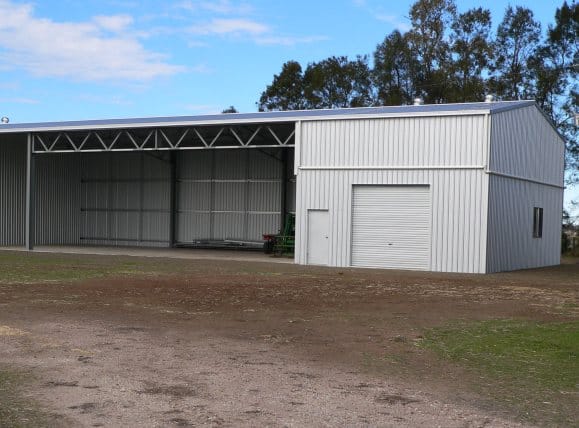 Why Choose a Tilmac Machinery Shed?
The strongest and most durable machinery shed solution
Available in Purlin Frame or Fabricated (fully welded) Frame
25 years warranty on every fabricated (fully welded) frame
40 years of industrial experience
Premium quality, Australian Steel for durability and strength
Australian made, owned & backed
Top level service every time
Local distributors who can handle everything from design though to handover
Think your needs are too tough for a purlin shed? Our fully welded fabricated, heavy framed steel sheds are tougher, easier to erect and a more economical choice with a 25 year warranty. Our fabricated steel shed range is totally customisable with flexible designs, sizes and options to guarantee your next shed is the toughest, strongest and smartest.
Machinery sheds we've built: